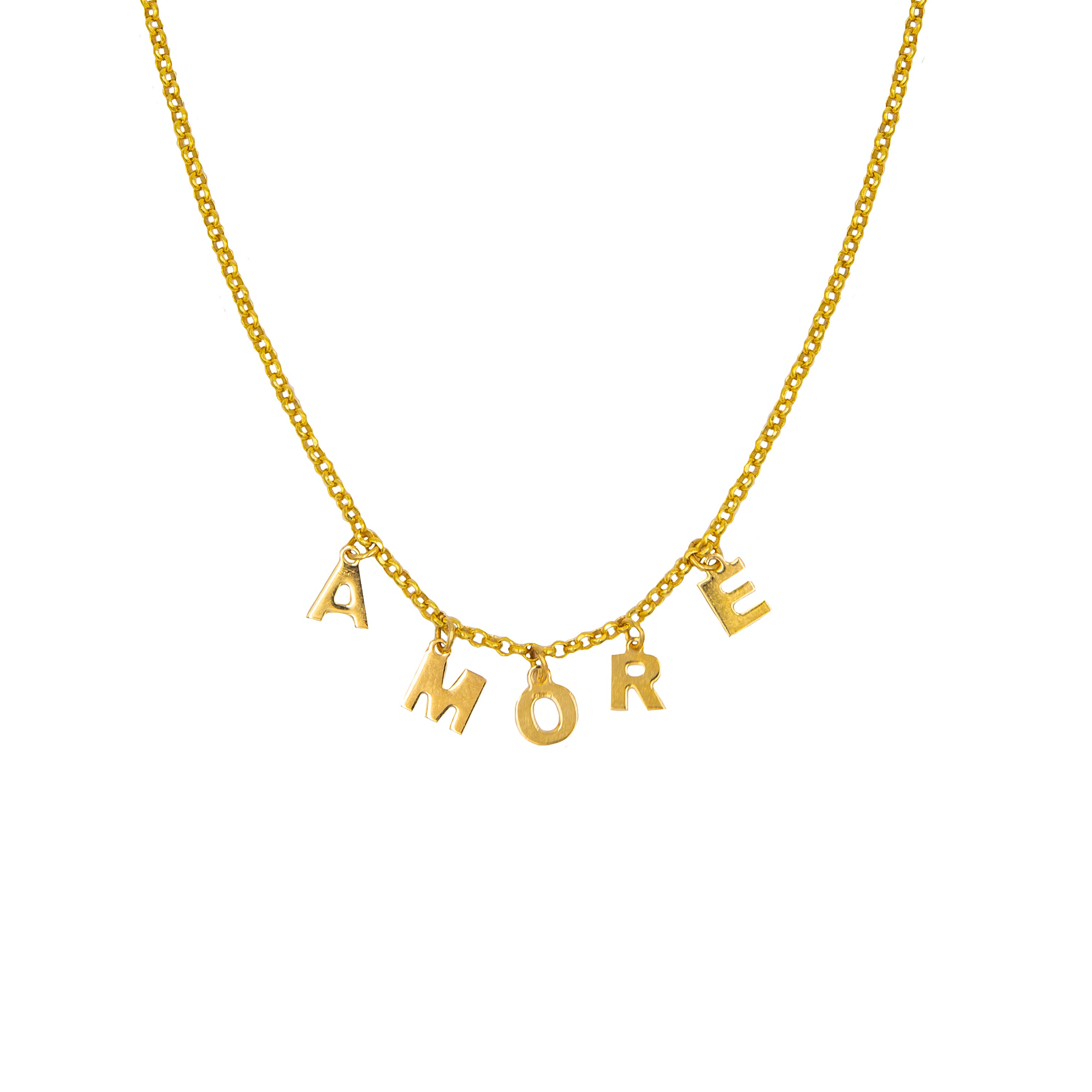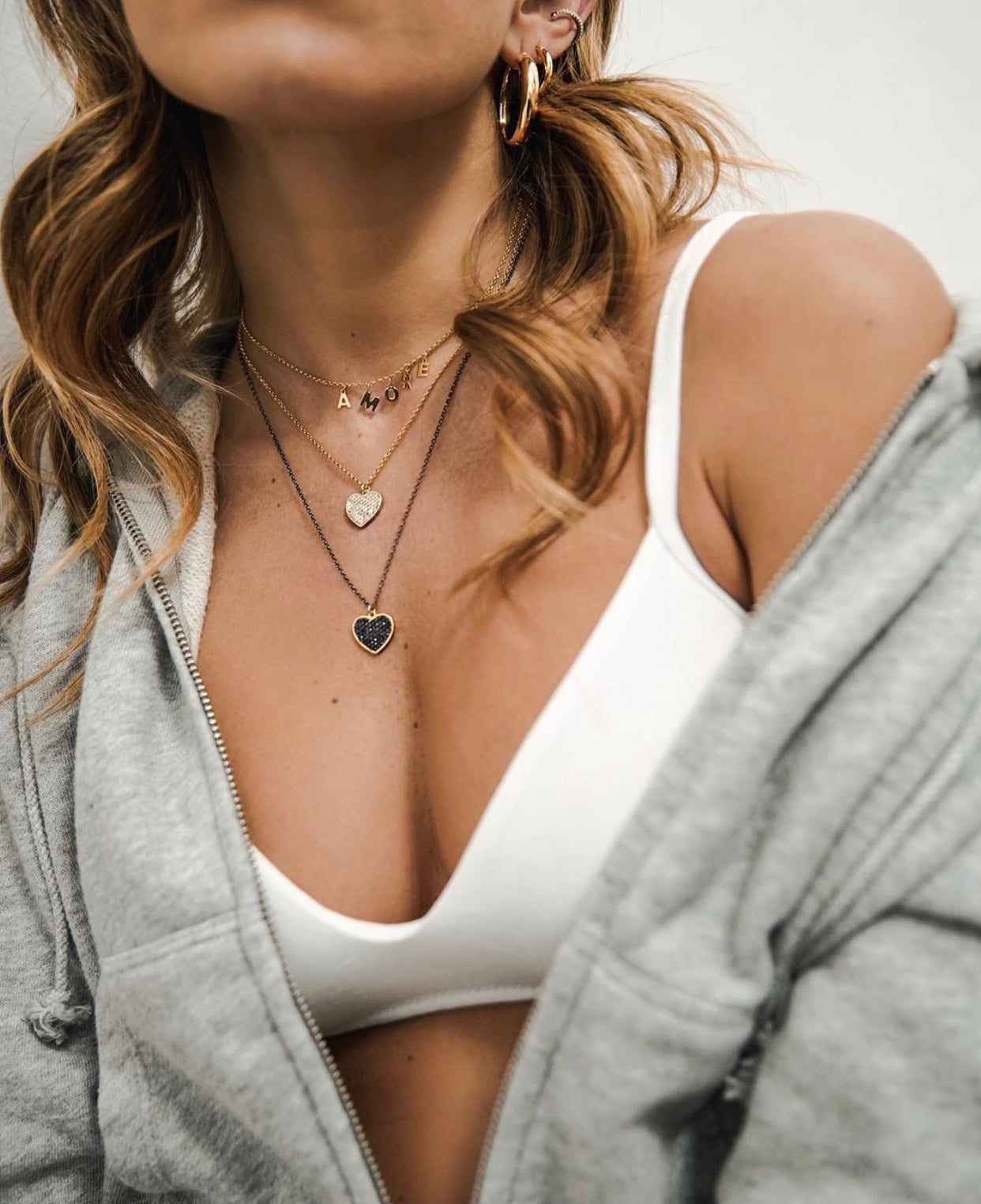 Necklace with written "Love". Write us an email at info@pepperchocolate.com for customize the writing. As this is a custom necklace, it may take a few more days to ship.

Measurements: minimum length 34 cm, maximum length 44 cm.
Materials: 925 silver plated with 18 karat gold, zircons.
Handmade in Italy.
Recently Viewed